Kathleen H. Wendler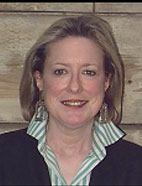 Board Member, Detroit RiverFront Conservancy
President, Southwest Detroit Business Association
With the SDBA since 1981, Wendler has been a catalyst in bringing change and fostering development in the Southwest Detroit community, attracting city support and a diverse funding base. Ms. Wendler's comprehensive approach to community revitalization has resulted in several public-private initiatives. Under her leadership, SDBA's public policy undertakings include: partnering with the East Michigan Environmental Action Council to help found the Southwest Detroit Environmental Vision. Inc.; partnering with business and community interests to create the Mexicantown Community Development Corporation; producing a Community Income and Expenditures Model study of Southwest Detroit with Michigan State University; and working with the University of Michigan to research issues of tax reverted commercial properties, which resulted in the creation of the Mayor's Office of Neighborhood Commercial Revitalization. Wendler has also worked closely with the Southeast Michigan Greenways Initiative and the Community Foundation to create a southwest Detroit greenways plan. The SDBA has taken a leadership role in balancing commercial, residential and industrial development in southwest Detroit, actively participating in the design of the Detroit Intermodal Freight Terminal, and the future development of a second border crossing. Currently, the SDBA is implementing the first Business Improvement District in the state of Michigan along a 3.1 mile length of West Vernor and Springwells.
Ms. Wendler serves on the board of the Detroit RiverFront Conservancy, and has worked tirelessly to preserve the historic character of Detroit's built environment. She continues to be an advocate of quality of life improvements in an immigrant community on an international border crossing. Wendler is a member of Comerica Bank's Community Advisory Council and the Community Board of Shorebank Detroit.
She has served on the City of Detroit's Historic District Commission, City Planning Commission and is a member emeritus of the National Trust for Historic Preservation's Board of Advisors. She worked to establish the Community Economic Development Association of Michigan (CEDAM), a community development trade association, as well as the Mayor's Office of Neighborhood Commercial Revitalization. Wendler received her Bachelor's degree in English from the University of Michigan and attended Columbia University in New York for a Master's degree in Historic Preservation and Planning.