C. DAVID CAMPBELL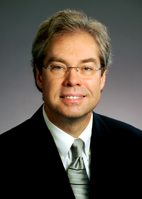 Board Member, Detroit RiverFront Conservancy
President, McGregor Fund
The Detroit RiverFront Conservancy lost a dearly loved and valued member of our Board of Directors with the passing of David Campbell on July 7, 2014.
 As a founding member of the Conservancy Board of Directors, David was instrumental in the success of the riverfront transformation project from its inception more than a decade ago.  David was also an active member of the Conservancy's Advancement committee and Public Art and Foundations sub-committees. For nearly 20 years, most recently as President, CEO and Trustee, David led the McGregor Fund with integrity and passion. 
In addition to his role with the Conservancy, David was also a founding board member of numerous local organizations, including: City Year Detroit, City Connect Detroit, Detroit Local Initiatives Support Coalition, Excellent Schools Detroit and Michigan Future Schools.  He also served on the boards of New Detroit, the New Economy Initiative of the Community Foundation for Southeast Michigan and the Greater Downtown Partnership.
The Detroit RiverFront Conservancy will miss his leadership and support.
DAVID K. PAGE, ESQ.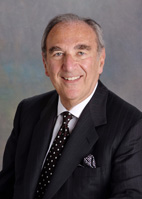 Vice Chair, Detroit RiverFront Conservancy
Senior Partner, Law Firm of Honigman, Miller, Schwartz and Cohn
Our beloved and respected vice chairman, David K. Page, passed away the evening of July 1, 2014.  The entire Detroit RiverFront Conservancy family is deeply saddened by this news.
David was a founding Board member of the Conservancy.  His dedication, vision and sense of humor will be greatly missed by all of us.  From the launch of the Conservancy more than 10 years ago, David's contributions to the Organization and to the success of the riverfront revitalization project have been immeasurable.
While David will certainly be missed, the Conservancy will forge ahead revitalizing 5.5 miles of Detroit riverfront as we continue progress toward the ultimate vision of a very special individual who selflessly gave so much to this tremendous transformational project. 
David served in various capacities at Honigman, Miller, Schwartz and Cohn since joining the law firm in 1958, including past Chairman of its Management Committee and Corporate Department, and member of its Board of Directors and Executive Committee. He graduated summa cum laude from Dartmouth College and magna cum laude from Harvard Law School. He also was a Fulbright Scholar at the London School of Economics.
He was past Chief Executive Officer and past Director of Allied Supermarkets, Inc. and Meadowdale Foods, Inc. and past Director of Highland Superstores, Inc. David was also Director of Keyco Bond Fund and Meadowbrook Insurance Group, Inc.
Giving back to the community he loved so much brought David a great amount of joy throughout his life. In addition to his role with the Detroit RiverFront Conservancy, he was involved on the boards of Children's Hospital of Michigan, City Year Detroit, Community Foundation for Southeast Michigan, Council of Michigan Foundations, Jewish Federation of Metropolitan Detroit, Jewish Fund, Rose Hill Center, Rose Hill Foundation and Temple Beth El.